Insurance Claims
"We will guide you through every step of the insurance process"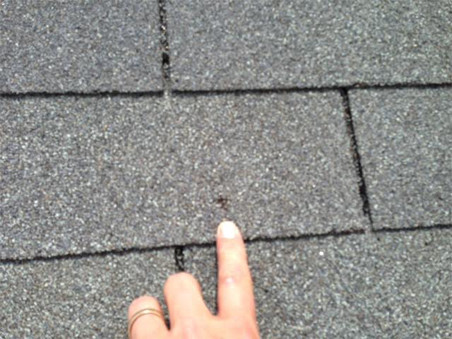 INSURANCE CLAIMS PROCESS
Crown Exteriors LLC will work with your insurance company – Whatever it will take to get your roof repaired.  In many cases, where damage is severe, an insurance claim may be necessary.  One of our trained project managers will inspect your entire property for any damage that may have been sustained.  From you roof, siding, gutters, mail box, barbeque pit to window screens, pool covers, patio furniture and awnings – anything that may have been affected, we will document.  Your project manager will be present for your adjuster meeting to insure that all damage is accounted for.
Upon approval, Crown Exteriors will have your new roof on in a matter of weeks. We will file and complete all necessary paperwork with your insurance company to collect all of the funds for your project.   You owe us nothing until you are satisfied.  Upon job completion, the ACV (actual cash value) is due.  At that point, we will notify your insurance company that the work is complete and request the depreciation check to be released to you.  Final payment is due to us once you have received it from your insurance company.
The only out of pocket costs you will incur are your deductible and any upgrades you may choose. In other instances, when the damage is not significant, we will advise you of our findings and recommend a patch or a repair job.  If a claim is made and not approved, it may hurt your policy.  We want to do whatever it takes to lead you in the right direction and protect your home and insurance.   If a patch or repair will do, we can typically complete it for less than the cost of your deductible.
One of our trained project managers will complete a free roof inspection. He will recommend a patch/repair or to file a claim with your insurance company.
If claim is called in with your insurance company, an appointment will be set by the insurance adjuster. Notify your project manager at Crown Exteriors and he will be present to represent you and ensure all damage is accounted for.
The insurance adjuster will send you an estimate to complete all necessary repairs. Your project manager will review this paperwork to confirm all work is included. If all work is covered, Crown Exteriors will send you a bid and contract for work being done with payment breakdowns.
After contract is signed, you choose a color and an install date will be set.
After you are satisfied, Crown Exteriors will send in the final invoice to your insurance company and notify them of what work has been complete.
Your insurance company will call to verify that work is done and they will release the recoverable depreciation.
Once you receive the recoverable depreciation check, you deposit those funds into your account and write us a personal check.