Who We Are
Your local roofing experts.
Our Goal is to Exceed
Your Expections
YOU'LL BE GLAD YOU CHOSE US!
Crown Exteriors LLC has a proven record of excellence in repairing and replacing roofs. We work closely with your insurance company to make sure your damaged roof is replaced in a timely manner at little to no charge to you! No matter the size of your project, the experienced professionals at Crown Exteriors LLC will plan and construct your roof from start to finish. We are dedicated to exceeding our customer's expectations on each job.
Why Choose Crown Exteriors: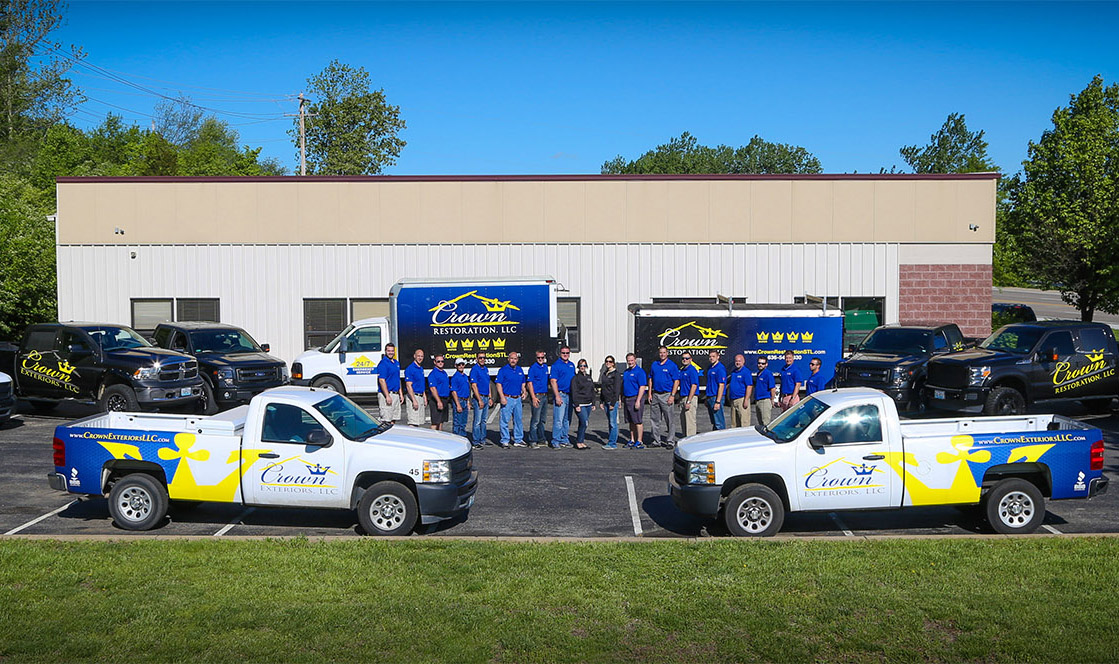 Request a Free Roof Inspection

"I think that this company is probably one of the finest I have ever worked with. Everything was done on time, no surprises."

"I have used Crown Exteriors to replace two roofs. Every interaction I've had with them has been exceptionally great!"

"The best roofing contractor I have ever had the pleasure of dealing with! I am extremely grateful! Thank you!"